Welcome to Skycare Pharmacy!
Newmarket's state-of-the-art compounding & integrative pharmacy.
We specialize in preparing custom compounded medications for human as well as veterinary patients, to treat a wide variety of conditions. We realize that each patient is different and requires unique solutions to their problems. Skycare Pharmacy provides healthcare practitioners and patients with high-quality formulations and outstanding customer service. Our highly skilled team of compounding pharmacists works with patients and healthcare practitioners to provide innovative solutions for optimal health and wellness.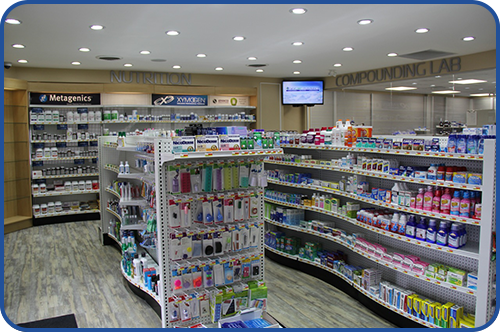 Conveniently located at 540 Davis Drive, Unit 1-2, Newmarket, Ontario, Skycare Pharmacy sets the benchmark in turnaround times, unparalleled customer service, and quality you can always count on. We work closely with you and your healthcare practitioner to create a medication that best suits your unique needs. We utilize the latest technology and enforce the highest standards for quality control & precision compounding, meeting and exceeding international compounding guidelines (USP 795 & USP 797) and provincial requirements. We specialize in compounding both non-sterile and sterile medications, including but not limited to IVs, injectables, ophthalmic drops, discontinued, back-ordered and unavailable medications to meet specific patient needs, solve medication problems and resolve supply chain problems.
At Skycare Pharmacy we believe that nutrition not only is paramount to maintaining optimal health, but also is the first line of defense against illness as well as recovery from illness. Because of the importance of the relationship between nutrition and a healthy lifestyle, Skycare Pharmacy offers many services to patients to help achieve optimal health and well-being including but not limited to nutritional consultation, bio-identical hormone replacement & health assessments, as well as educational programs.
We offer a full range of commercially available pharmaceutical medications, compounded medications, including cosmeceuticals, as well as a large selection of pharmaceutical grade vitamins and supplements. We invite you to stop by and see us in action, and continue to explore our website to learn more about the services we offer. We look forward to working with you to meet your unique needs.